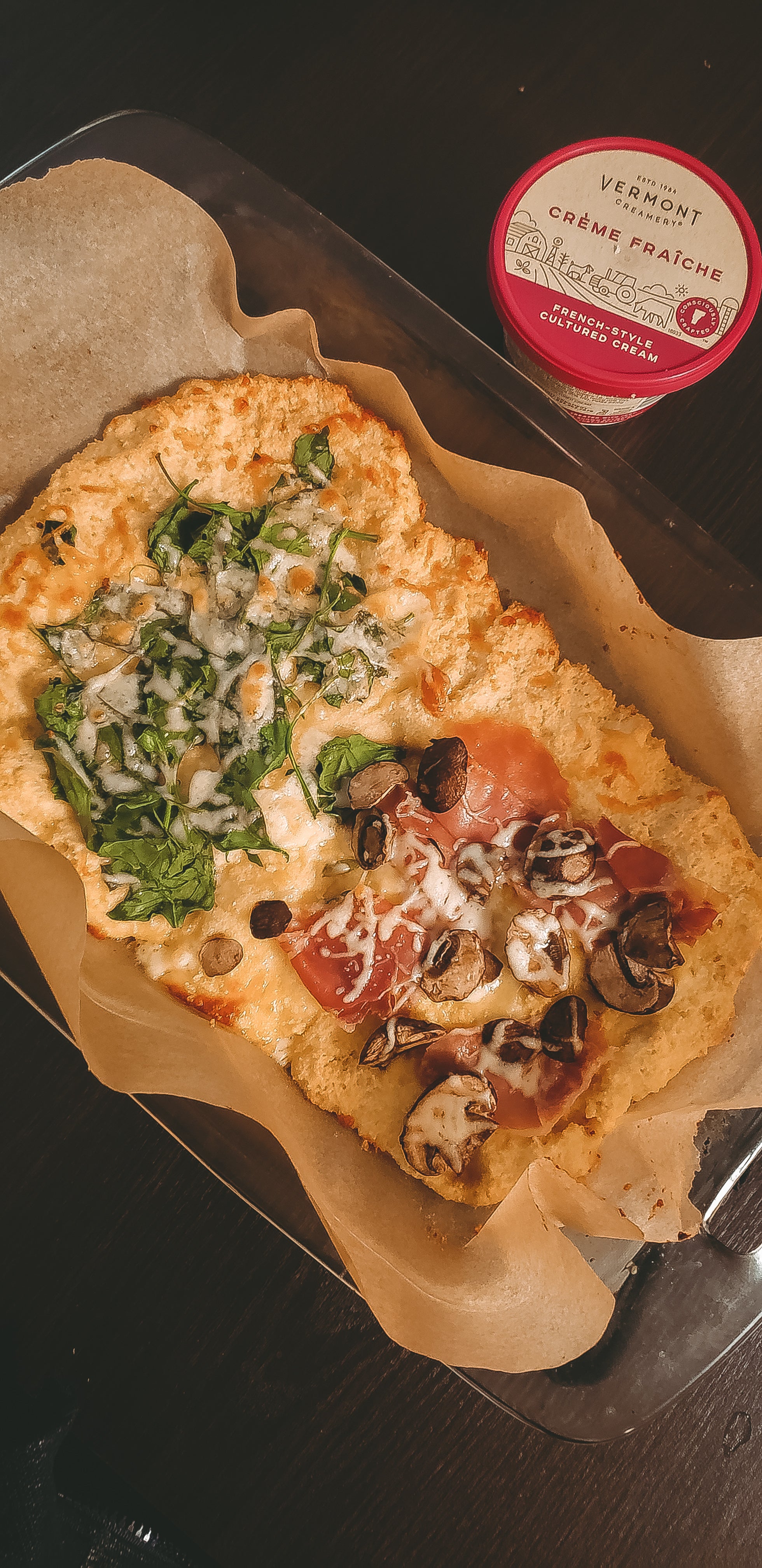 Preheat oven to 400 degrees F. 
Crust
12 oz. mozzarella cheese, shredded
4 tbsp creme fraiche
1½ cups almond flour
2 eggs


Melt together mozzarella and creme fraiche in a microwave or in a saucepan. Add dry ingredients. Then add eggs. Once a dough is formed, spread out on parchment paper. Cook for 10 minutes, then add toppings of choice and cook for 10 more minutes.