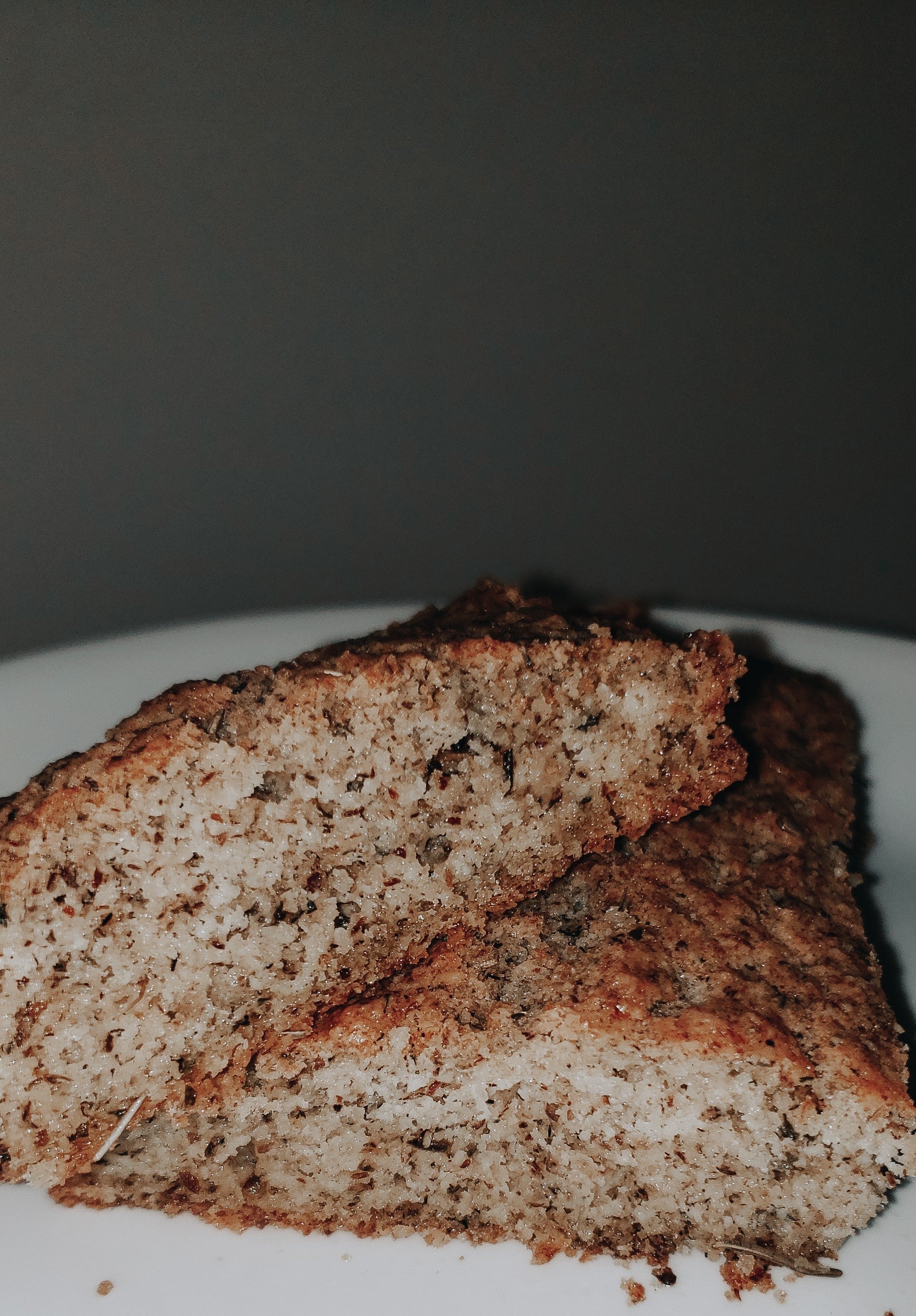 Having trouble getting enough fiber or flax in during seed cycling? This quick keto bread recipe is for you! 
1/2 almond flour
1/2 cup of ghee melted 
3 eggs
1 tsp baking powder
2 tbsp psyllium husk 
3 tbsp ground flax 
2 tbsp Herbs of Provence 
1/2 tbsp rosemary 
1 tsp salt
Preheat oven to 350. Mix everything together and put it in a silicon pan or bread pan.  Bake for 30 minutes.