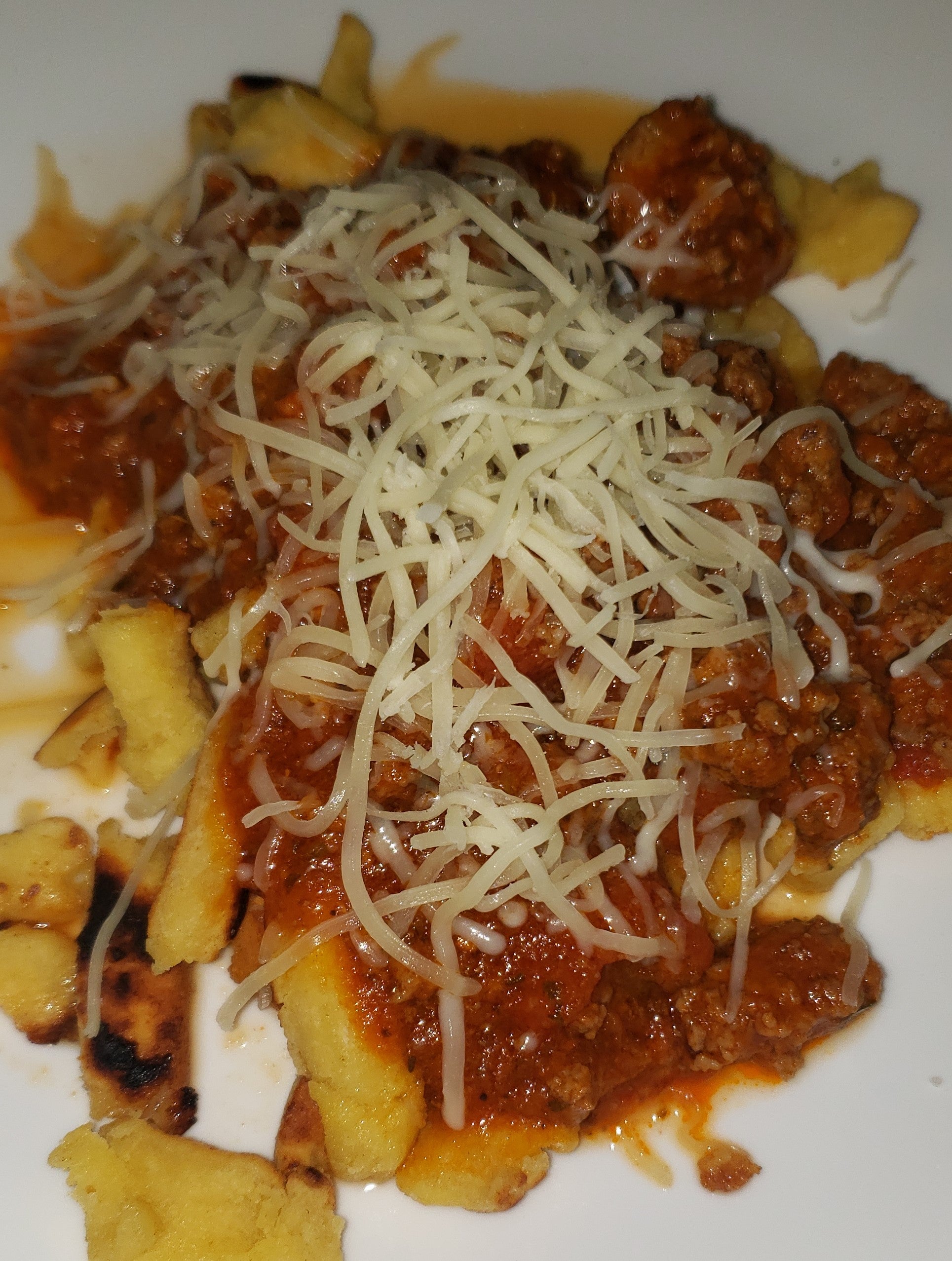 Pasta is never something I really miss on keto, but it's a great comfort food once in a while. Zoodles and miracle noodles are the only alternatives I have ever seen that is grain-free/gluten-free. I tried to come up with something as close to a traditional pasta as I could! 
2 cups almond flour
2 tablespoons apple cider vinegar 
3 tablespoons coconut flour
2 tablespoons xanthan gum
2 tablespoons salt 
2 eggs
As needed to make the dough, water, I used about 2 tablespoons while kneading it. 
Knead all the ingredients together for about 10 minutes until the dough is formed. If the dough is too sticky add more water.  Refrigerate dough for an hour in plastic or ziplock. Shape your dough in either spaghetti or bows. Then place in the freezer for 15 mins so it is easier to sautee. When you sautee your pasta, do about 3-5 minutes on each side for desired doneness.