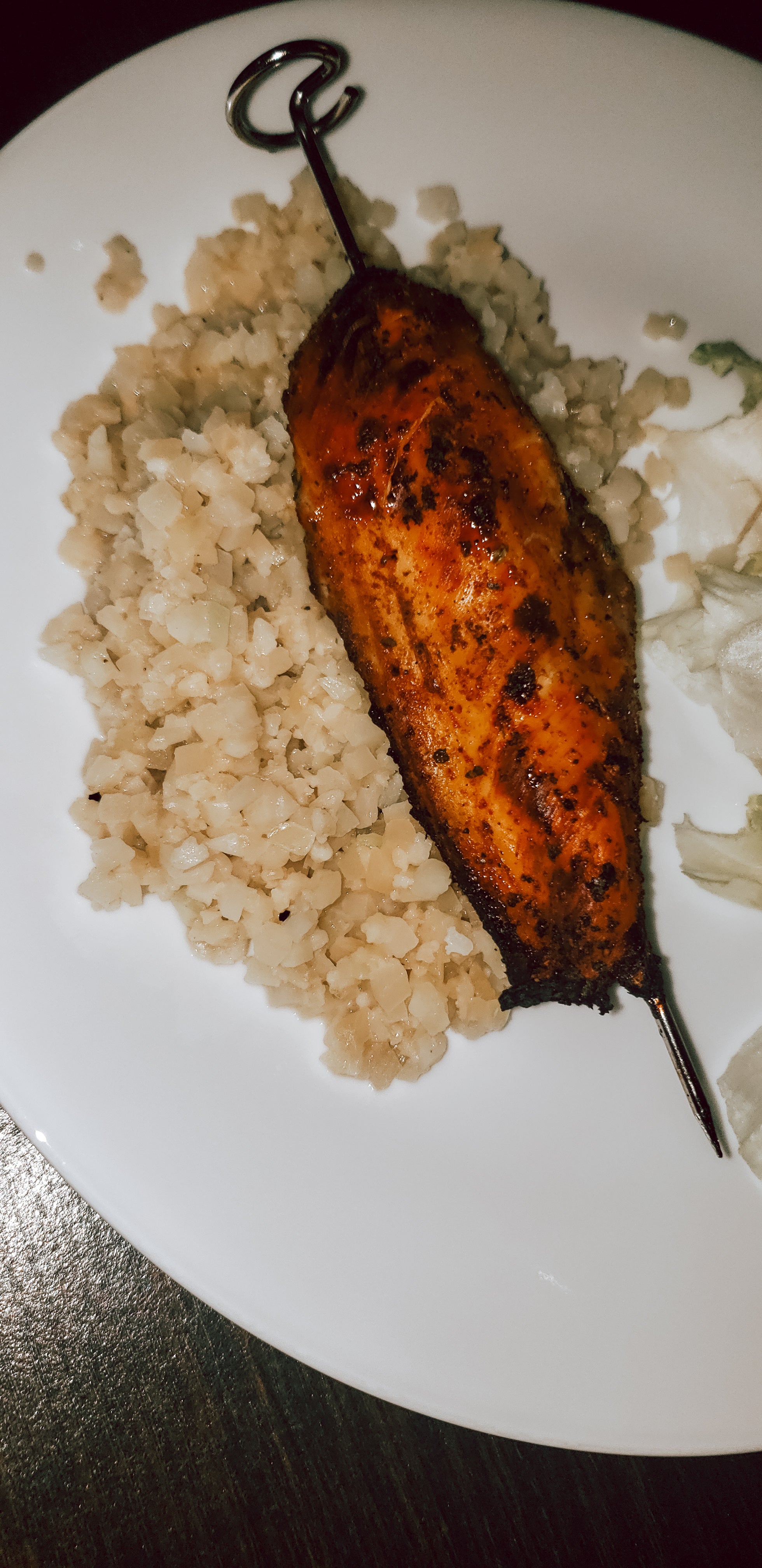 Keto Jerk Chicken:
1 lb chicken breast or thighs
2 tablespoons onion powder
1 teaspoon nutmeg
1/2 cup MCT oil
1 jalapeno pepper (or 1 tablespoon cayenne pepper) *omit if you don't want it spicy
1/4 cup coconut aminos 
1 teaspoon paprika
1 tablespoon fresh thyme
Blend all of the ingredients for the marinade together in a blender, place chicken in a plastic bag or bowl and coat, refrigerate overnight or for a couple of hours. 
Air fry chicken at 390F for 20 minutes on skewers or BBQ 8 minutes on each side. 
Coconut Rice:
12 oz of grated cauliflower fresh or frozen 
2 tablespoons of coconut oil
2 tablespoons of ginger
1/4 cup of coconut milk 
1 tablespoon of coconut aminos 
Salt & Pepper
Lightly fry the cauliflower in coconut oil over medium-high heat for 3 or 4 minutes. Then reduce heat down to a simmer. Add the rest of the ingredients, stirring to prevent chunks, until the cauliflower absorbs the milk. 
Serve together and enjoy!