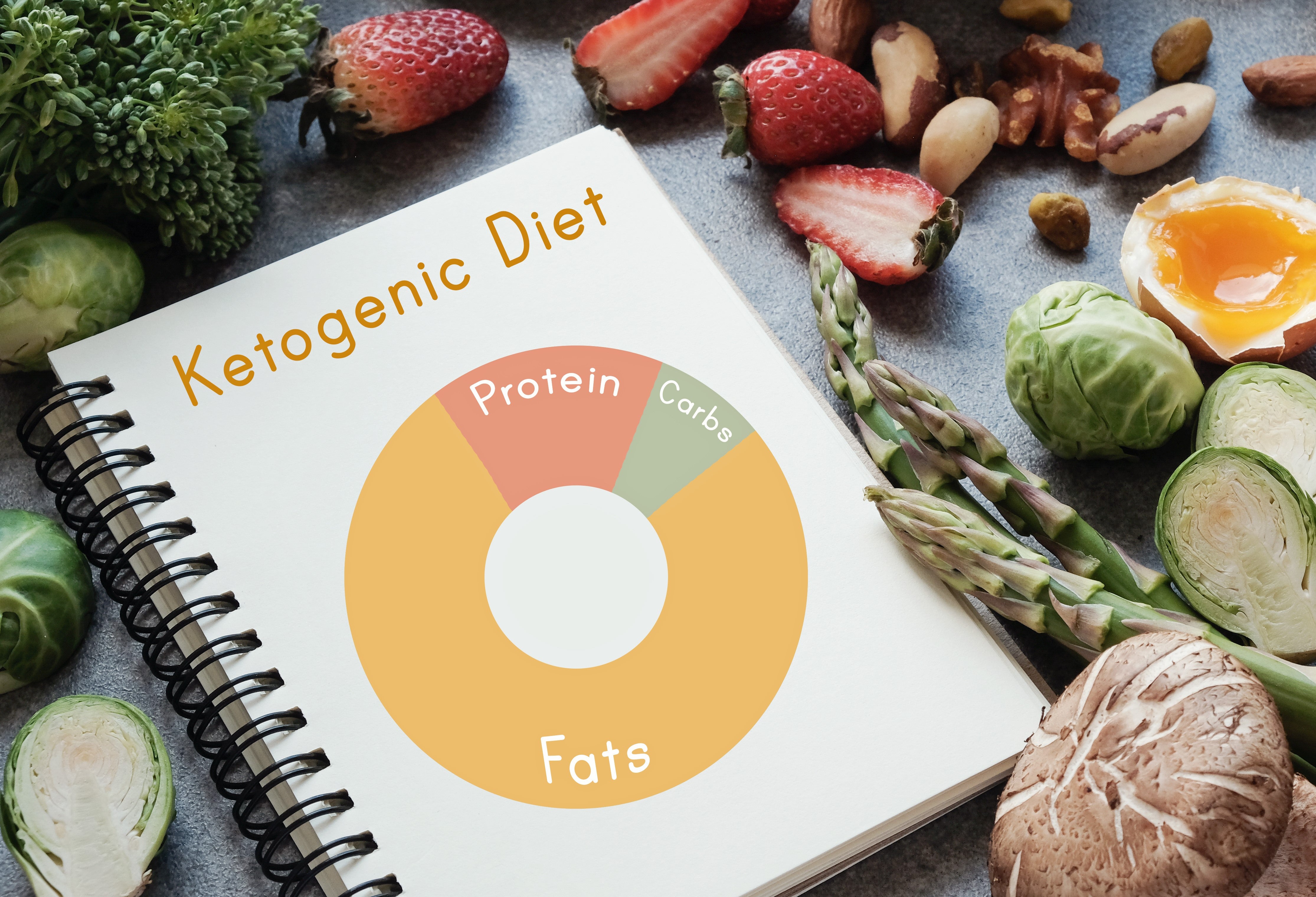 I'm often asked whether being on a clean ketogenic diet matters. It seems as though there are many versions of keto going around--I hope to shed some light on that, and why some of them are not actually beneficial to your health. 
The traditional ketogenic diet, which now gets the label, "clean" keto, is based on macros and certain compliant foods and ingredients. You generally cut carbs much more than any other traditional diet. 75% of calories (or more) should come from fat, 20% from protein, and 5% from carbs. This usually results in about 20-30 net carbs per person. Always remember that it is important to be calculating net carbs, not total carbs. On a ketogenic diet, your entire body switches its fuel supply to run mostly on fat, and your body produces ketones. Once your body starts producing ketones, you feel the benefits in the brain, in your body, and experience weight loss if that is desired (if you're at the proper calorie deficit). In a clean ketogenic diet, you do not eat gluten, sugar, grains, wheat, soy, corn, high carb vegetables like potatoes, processed protein sources like tofu, beans, or high carb fruits. Instead, you eat high-quality meats, low carb veggies, leafy greens, high-quality dairy (if not sensitive), eggs, fish, certain seeds and nuts, and low glycemic berries.  
Unfortunately, with the popularity of the ketogenic diet growing, guidelines have started to slip and people have come up with unfortunate variations such as "dirty" and "lazy" keto. In a dirty keto diet, you are not so much concerned with eating high-quality whole foods, but rather with making a certain carb count. Due to this, some might consume highly processed low-quality foods such as zero carb "keto" bread that still contains gluten, wheat, and soy, all of which are highly inflammatory to your body. Dirty keto focuses less on nutrient-dense meals, and allows inflammatory sugar substitutes (such as sucralose and Splenda), diet sodas, fast food, and products made from corn. In my opinion, through my research and in my practice, I don't believe a dirty keto diet has many benefits, particularly if you're eating highly processed and inflammatory foods. I would even recommend you switch to a more traditional diet with brown rice, all fruits and veggies, and high-quality sourdough, rather than eat dirty keto. Slightly differently, a lazy keto diet does not track macros, but one is still able to choose between a clean or dirty overall diet. 
Along with this trend, certain companies have started to market their low carb products as keto compliant. This is not only false advertising, but predatory to people starting out in this diet. Similarly, because the keto diet is used to treat medical conditions such as seizures, these practices are actually dangerous because a lot of parents put their children on a keto diet. If parents are not extremely careful to check labels, they could accidentally trigger a seizure, as gluten and sugar can have adverse effects regardless of carbs. There are also companies who advertise themselves as keto, but when you look closely at the package this is not written anywhere, and the ingredients include those that would be detrimental to a keto diet. This can be especially deceptive because of online marketing using #keto or keto search terms. The best type of keto companies are the ones that are transparent about their ingredients, have valid certifications from organizations such as the Paleo Foundation (where they actually lab test ingredients and products), and use honest labels and packaging. 
I think many people are under the misimpression that keto is just a metabolic state--medically this is not correct. Ketosis is a process in the body, and to achieve and maintain this process in a way that actually is beneficial, you should be eating nutrient-dense food that has been only minimally processed. If this is too challenging, you are still better off sticking to a diet that does not limit carbs, but does limit processed foods and sugar, which are far more detrimental than carbs. Remember: carbs and calories are not created equal, and eating whole, nutrient-dense foods should always be a priority.