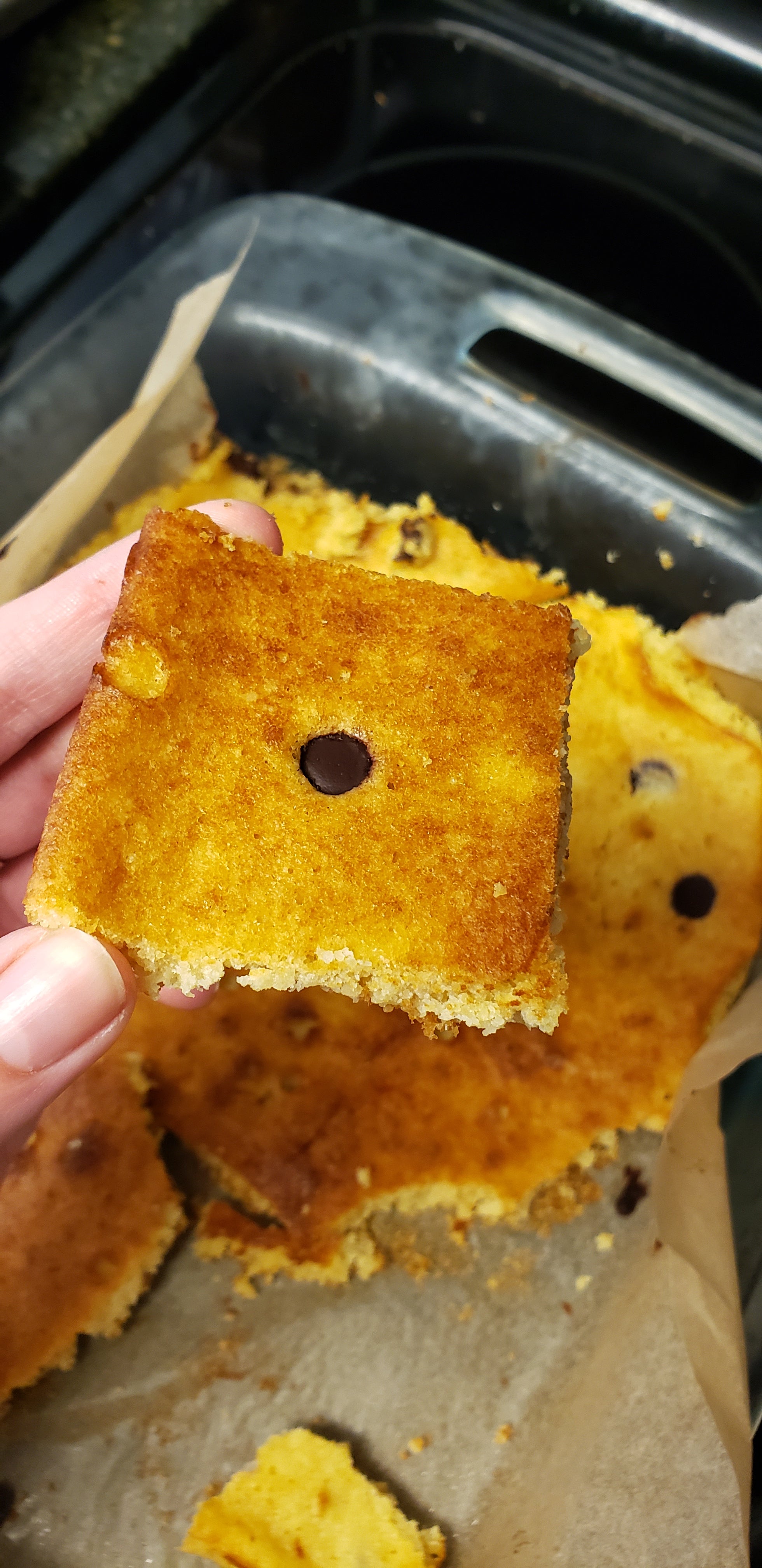 1/2 cup butter
200 grams Fage yogurt or full-fat yogurt 
1.5 cup of swerve or similar sweetener 
1 teaspoon pure vanilla extract
2 large eggs
2 cups almond flour
2 scoops of collagen
1 teaspoon baking soda
dark chocolate chips
Preheat oven to 325.
Melt butter and whip together with yogurt until fluffy. Add the rest of the ingredients and mix together until a fluffy dough is formed. Spread the dough out in a sheet pan on parchment paper and bake for 10 mins, then for the last 10 mins switch the temperature to 375 F.