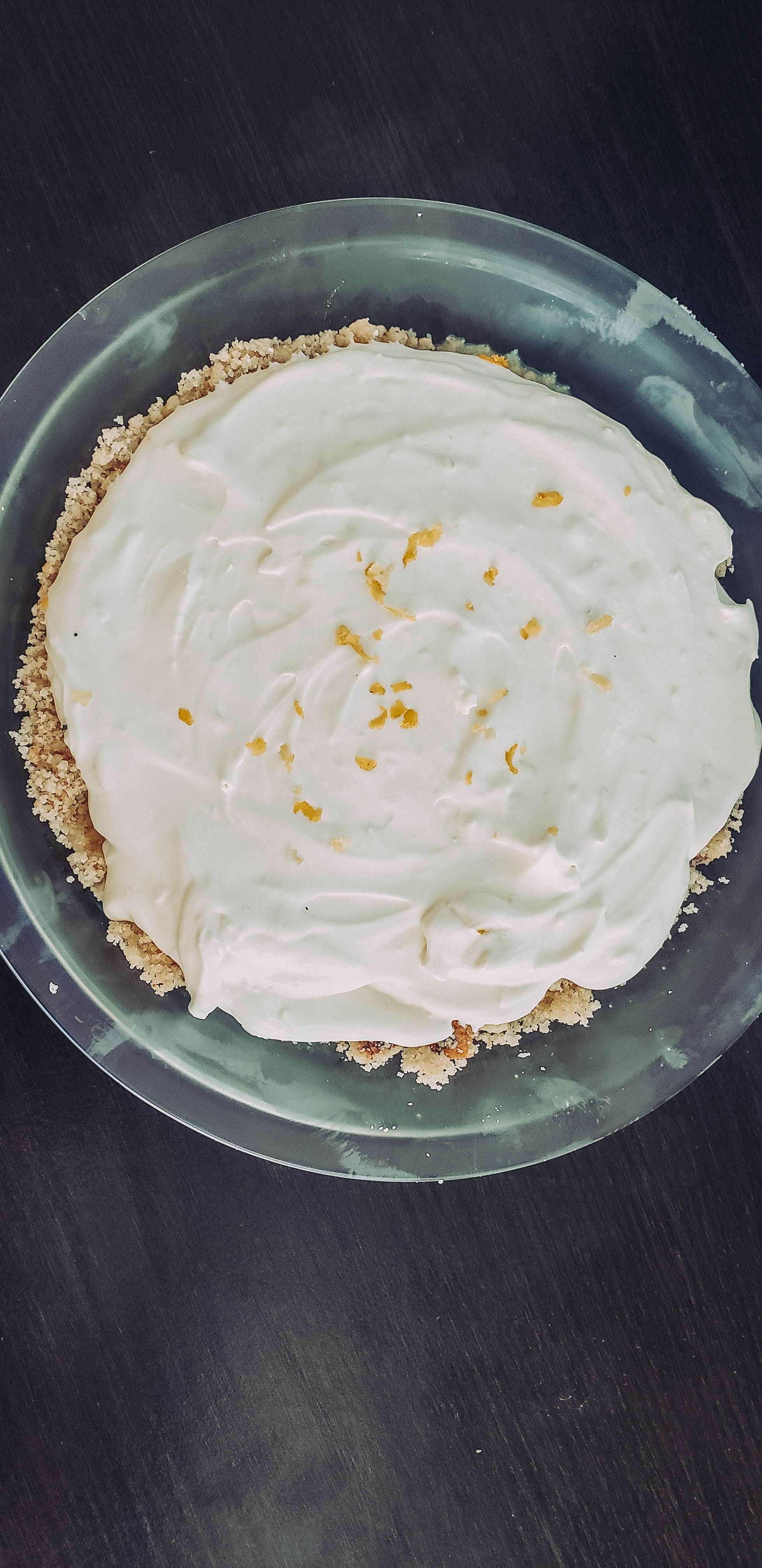 Crust:
8 Yez! almond cookies crumbled or similar keto cookie (I find Yez! cookies the best texture and they're vegan)
1/4 cup butter melted
Crumble together with butter and freeze for 10 minutes. 
If you don't have cookies, you can use 1 cup almond flour, butter, with 3 tablespoons swerve or sweetener of your choice - bake it on a low temperature for 10 mins.  
Cheesecake Filling:
8 oz crème fraîche 
1/2 cup powdered Swerve Sweetener *this will make it pretty sweet, so if you prefer a little less sweet of a cheesecake start with 1/4 and try it first
Zest of lemon 
A squeeze of half of the lemon you just made the zest from 
1/2 cup heavy whipping cream
Whip together with a hand mixer for about 4 minutes til light and fluffy, pour over crust and chill for 2 hours in the fridge.