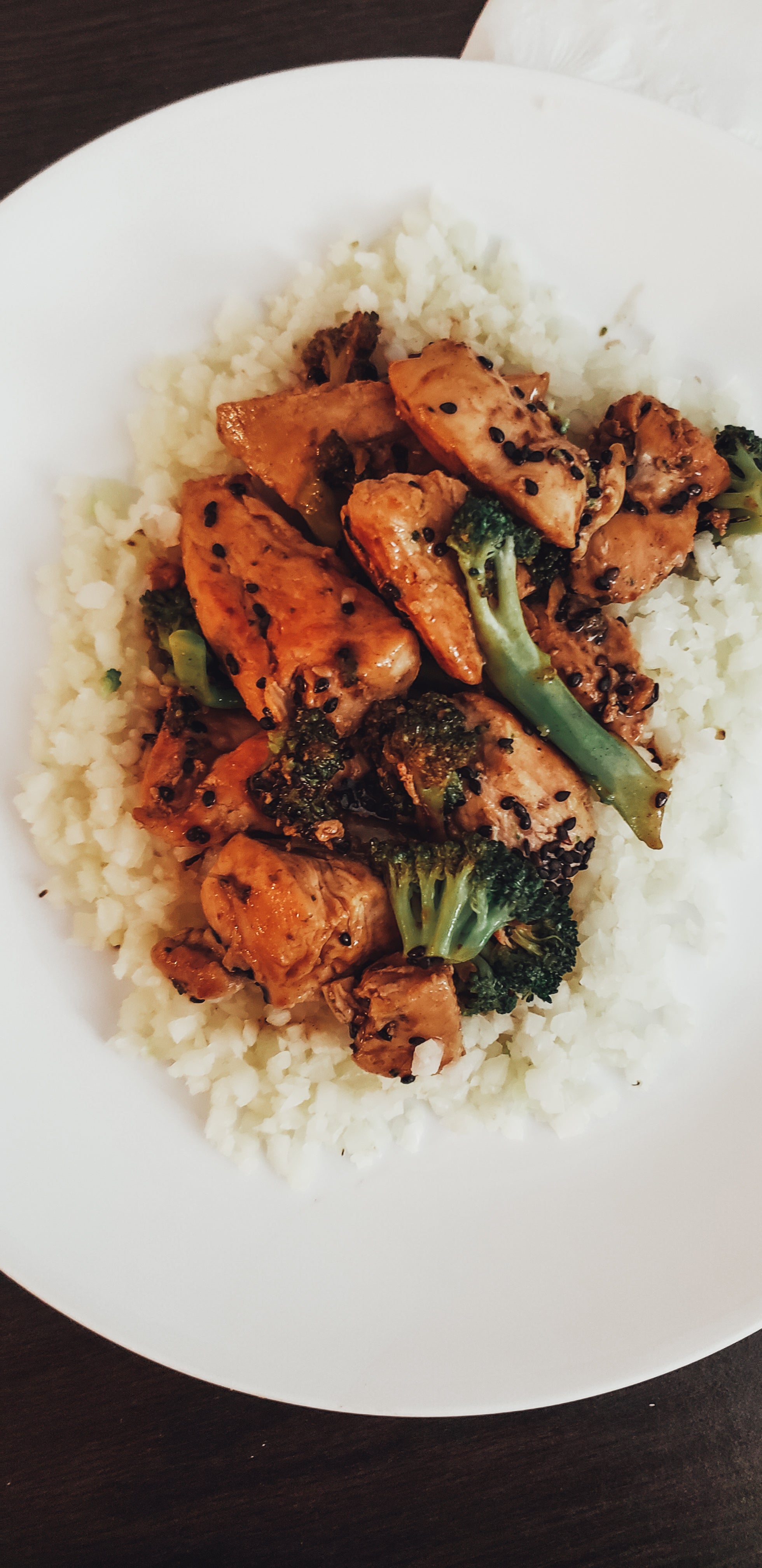 Chicken Teriyaki is a yummy favorite that can be made keto very easily!
Ingredients:
2 chicken breast
1 cup of broccoli
12 oz of cauliflower rice 
Primal Kitchen No Soy Teriyaki Sauce
or keto copy recipe 
1 tbsp garlic powder 
2 tbsp ginger powder 
6 tbsp coconut aminos
3 tbsp granulated erythritol
3/4 cup water
1/2 tsp apple cider vinegar


black sesame for garnish 
Instructions:
Chop up chicken breast into bite-size pieces.  Season with salt and pepper and cook in an oiled non-stick pan over medium heat until browned. Add broccoli halfway through. Reduce heat to low. Steam cauliflower in a sauce pan.  Cover chicken and broccoli in sauce and stir until it forms a thick reduction. Cook in the sauce for about 2 minutes. Add sesame seeds and served over warm cauliflower rice.