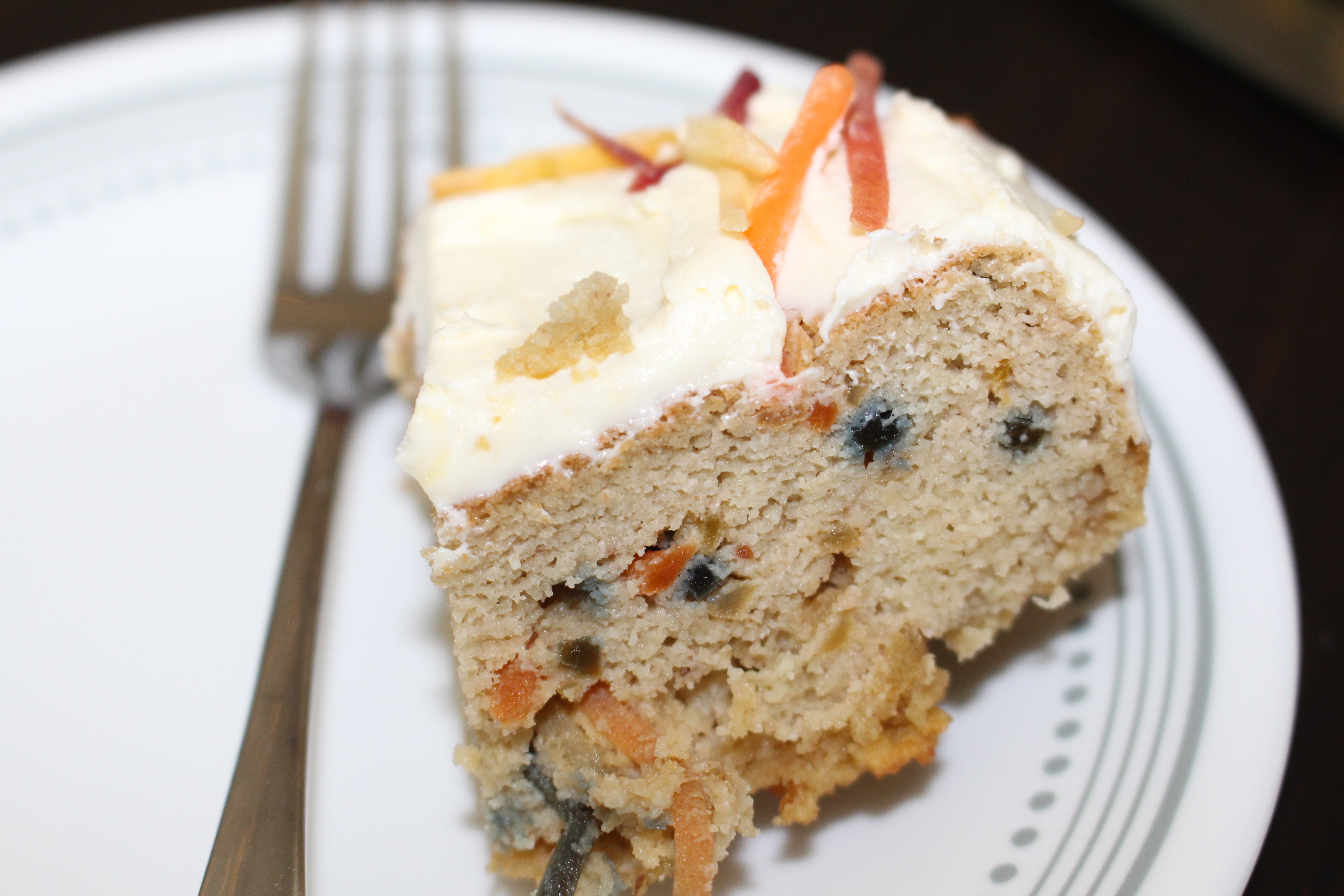 I love carrot cake, but I am sugar/gluten/grain-free. 
The glycemic index of carrot is 71 which makes it high GI vegetable, so I used shredded multi-colored carrots sparingly. 
Ingredients:
Wet: 
1/4 cup heavy cream 
1/4 cup keto maple syrup (I used a stevia one- if you're not keto and use regular maple syrup, use less sweetener) 
1/2 cup swerve (or similar sweetener) 
5 drops monk fruit vanilla or regular vanilla (use more sweetener) 
4 eggs + 1 yolk 
1 1/2 cups of carrots shredded and dried (I used colorful carrots) 
Dry:
2 tsp baking powder
2 tsp baking soda
2 cups almond flour 
1/4 cup coconut flour
1 teaspoon ground cinnamon
1/4 teaspoon ground ginger
1/4 teaspoon ground nutmeg
1/4 teaspoon salt
1/2 teaspoon pumpkin spice 
Preheat oven to 350 F.  Mix dry ingredients together. In a separate bowl, using a stand mixer or hand mixer beat together all wet ingredients. Combine everything together, folding in the dry ingredients slowly about a cup at a time. Once everything is mixed well, spread out in a cake dish or baking dish of your choice. Or in cupcakes. Bake for 25-30 mins. Frost with cream cheese frosting (6 oz cream cheese, 3 tablespoons butter, and 7 drops of monk fruit vanilla) when the cake has cooled.